Company Background
Once You Get to Know Us,
We're Confident You'll Want to Get to Know us Better.
Allow us to introduce ourselves.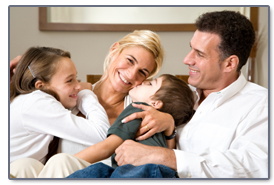 We're C&D Cooling & Heating located in Gillette, New Jersey and serving the many communities within Morris, Somerset, Essex, Union, and Hunterdon Counties.
The story behind our company?  In a word:  "you."  As in, there is no C&D Cooling without people like you who have grown to know and trust us for continually reliable service, repairs, and system installation.
At the end of the day, it's less about how we rate ourselves and much more about your degree of satisfaction.  If you invite us back for a future service, that's the ultimate pat on the back.  And if we're lucky enough to receive a referral from you…well, let's call that the icing on the cake.
What do our customers like best about us?  In their words, not ours, it's things like:
Listening first, and providing recommendations later
Answering all your questions in a polite and thorough manner
Making sure you understand the scope of the job before we get underway
If we're installing a new or replacement heating or cooling system, we'll design it to fit your home, your needs, and your budget
If we're running late for a job, we'll let you know ahead of time so you can plan accordingly.
We guess it all boils down to one thing.  It's not just what we do, it's how we do it.
And at C&D Cooling, it's always about putting your needs first.
If that's the kind of service you've been missing, then you might just want to give us a try.
We promise to make you glad you did.
908-647-1696
Click here to ask questions or schedule service now