Career Opportunities

It's Your Career.
Make the Most of It.
Jobs are like dead end streets.  Make a wrong turn, and basically you have nowhere to go…except,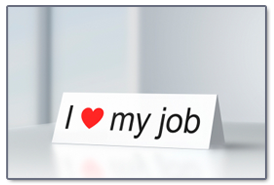 perhaps, back the way you came.
And in this case, taking a step back means re-evaluating where you've been, where you are, and where you'd like to be.
If you're looking for a career in home comfort services, C&D can help put you on the fast track to success, and give you all the tools and training to help make it happen.
These are the positions for which we frequently have openings: 

Service technicians
System installers
Managers
Sales personnel
Customer service representatives
In return for your hard work and dedication, we offer:
Outstanding pay
A comprehensive package of benefits
On-the-job training
Opportunities for advancement
An atmosphere of teamwork and cooperation
The opportunity to shine as an individual
The chance to realize your full career potential
To find out how well we might suit each other, begin the process today by downloading and completing our online application.
C&D Cooling & Heating.  Where an exciting career opportunity is waiting for you!
C&D Cooling & Heating
239 Morristown Road
Gillette, NJ 07933
Phone:          908-647-1696
Fax:              908-647-5223